Viewpoints
MAG
January 19, 2009
I am a stem of grass,
Small and trifling.
Do you notice me? Do you see?
I feel the weight of everything
The music of your speech pours into me:
Like the sweet nectar of the rain.
The fear, the anger, the wrath, the pain.
The laughter, the gaiety, the warmth.

I am words, always changing.
If you look me up, what will it say?
What can you look up, for I am both:
Everything.
Nothing.
Pouring out of the opening to your inner feelings,
Your being.
I control nothing, I just make it happen for you.
What will you make happen for me?

I am a girl, thirteen years old.
I sit in the grass, speaking to whoever will listen.
My crown of daisies pressing into my forehead,
My freckled arm strumming my wooden guitar,
The sun pours onto my hair,
Sitting in the grass,
Speaking the words that make me,
Me.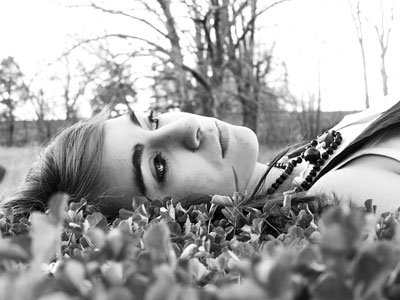 © Jasmine R., Bourbon, MI