Nice Guy
January 24, 2016
I was talking to your ex the other day
okay
let's be real here
she's not really
your ex,
persay,
and you never really,
well,
met her,
but for your sake,
I'll call her your ex.
She told me that you scared her,
not creepy clown scared,
more or less
creepy-stalker-boy scared
so she blocked you
on everything
because romance by suffocation
wasn't really her thing,
I guess.
& after crying for hours
over a girl who
I'll remind you again
you had never met,
you showed me a poem you wrote.
At least,
that's what you called it,
and I'm all for artistic outlets,
but honestly,
your daddy issues are 
kind of boring
when you pair them with your idea
that the real victims here
are the nice guys like you
who get rejected for 
"just being friendly!"
I was talking to you yesterday,
and you told me you were ethereal
you said your rejection was due to
your life as a misunderstood artist
too poetic and deep
for earthly girls with standards like
privacy
or whatever,
you told me women always leave
and taste like bad espresso,
so when you tell me 
size 8 is ugly,
you're only leveling
the playing field.
Today, I talked to your ex,
your real ex this time,
and the only good thing
she could say about you
was that you sure put a lot
into your poetry.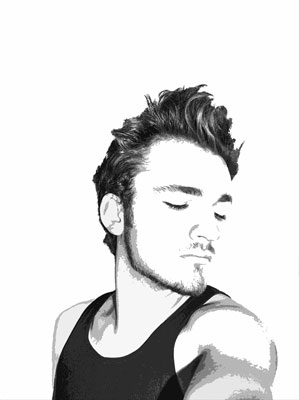 © Sean C., Princeton, IL