Red Ink
February 3, 2016
My blood is the ink to write my story,
Every drop pouring into the chaotic lines
And bleeding out with uncorked emotion
To create a tragic myth defined by the past.
Wounds spill their memories on a distant horizon
And the glorious sunset blooms into a red, unearthly rose,
Its crimson roots pumping life into my heart.
With unrestrained anger, jealousy, and love,
Scarlet tears fall from my ragged petals
And stain the white pages of innocence with beauty:
The masterpiece of a lone wallflower
Painting her very soul into a few short lines.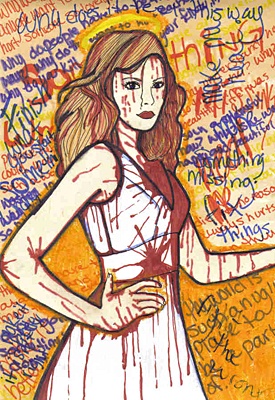 © Sara D., Aiken, SC