Autumn Solstice
February 13, 2016
I danced with elves in an autumn forest,
My eyes shut tight to stay there a little longer.
The wind created an orchestra of flutes,
Playing a lively, crisp waltz
As I danced barefoot in a wooded ballroom.
All around me, sprites and faeries
Clad in red, orange, and yellow
Swirled and spun in time to the music,
Their leafy wings fluttering in eddies.
I wanted to stay there forever,
Frozen in time between summer and winter
With joy-flushed cheeks, but all too soon
The enchanting song of the flutes let up;
I opened my eyes to barren trees
And leaves blowing in the chilly air.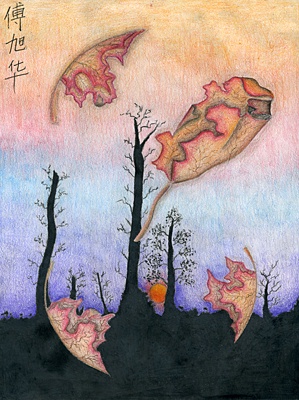 © Becky F., Sacramento, CA