Limbo
March 30, 2016
Disembodied, floating, an angel
Feet hover over green, earthy ground
And rain whooshes past cold, blue ears;
The sound of a bus, screeching its clean wheels
Zooms through my skin, my essence,
Almost sends me flying towards the sky.
Rainbow with its heaven pink, blue, bold orange arc
Shines where I am pale, transparent, see-through.
Nobody hears me shout, scream:
Nobody wants to see.
Little toe is above the threshold,
As I look back, back to my careless beginnings,
When I could feel the wind brush my pink, lively cheeks
And nettles cut my kneecaps with razor-sharp teeth.
I could feel a warm touch on my shoulder
A breathless yelp of laughter
A friendship amongst the weeds
A love within the shrivelled beach;
But I am over the threshold now
And I am leaving this haunted land.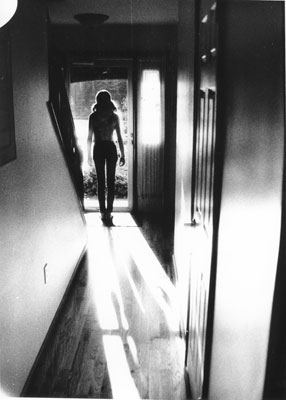 © Mike V., Morgantown, PA