seen from the roof
April 7, 2016
Here this bird sits
still, and silent on his branch
silhouetted against sunlit clouds
aflame with the full front
of springtime.
Have you ever wondered
what it would be like to sit
small and light as a bird,
the robin of Winter's end,
perched on top of the world?
And, in all your delicacy
with a small fragile heart
and not much holding you up
to spread your wings,
king of every breeze and sunset.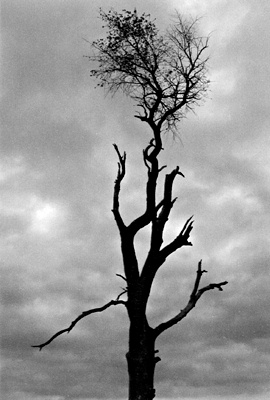 © Cassie H., Carmi, IL