Hidden
April 16, 2016
Hey.
I see you in the hallway, walking by.
I know you, but you don't know me.
My eyes dart everywhere except you,
and at the last moment they linger as you brush past me.
My books fall, and you turn around.
You pick them up as I stand there speechless, stupid.
Our fingers brush as you hand them to me, and
trembling, I snatch them and hurriedly run away.
I am a fool.
I have known you for years, but
never have I gotten over
that feeling when you look me in the eyes.
They say the eyes are the windows to the soul,
and never before have I found that more true.
I bet
that if you searched my eyes one more time
you could find out why I am scared and why I run away from
the one thing I love.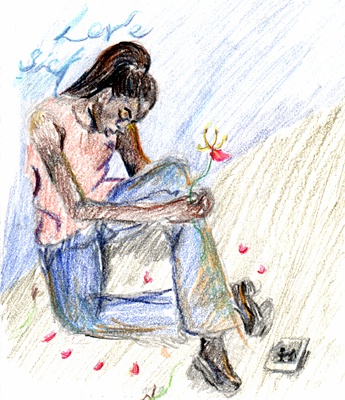 © Sherrell B., Philadelphia, PA