What Are Those?
April 27, 2016
WHAT ARE THOSE?
These? Just shoes,
But you know how it goes,
It just matters what they do.
They protect you and aid you like a caring mother,
And they help you dip in a dash when you're in trouble.
But your shoes are still better, and I don't know why.
It shouldn't matter if you wear Skechers or Jordan Retro 5s.
I try and try, but I can't figure it out,
Why the juices of judgement keep flowing from its spout.
When I think of a truly free world, it is hard to not be filled with doubt,
Why can't we all get along and tell the others to get out?
Thinking of this makes me want to shout!
Why can't we all be different? Isn't that what life's about?
I'm sorry some people don't wear Kobe 500s and Lebron 3s,
And I'm sorry some people don't live under a money tree.
Honestly, those people shouldn't even get mad at me,
Because even with those nice shoes they're losing traction on their humanity.
Unfortunately, that's why the shoes you wear can define you for an eternity.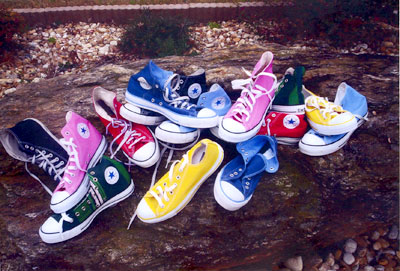 © Leandra L., Stockbridge, GA