shadows
MAG
May 11, 2016
under the dining room table.
shadows in the yard after twilight,
rolling in the dirt by the deserted swing set,
laying upon the cropped and prickly grass.
shadows as ghosts
on the flash-lit walls, finger-monsters:
run, little rabbit! and the echoes
of overpowering giggling.
shadows on the mahogany desk,
by the sides of the smiling picture frames;
shadows under eyes and extending
a gaunt face; springing up
between the lines
of half-said sentences.
subtle shadows, lurking, teasing,
knees curled up
or standing tall behind the door jamb;
smiling from beneath the bed:
shadows of a past invisible
but forever present.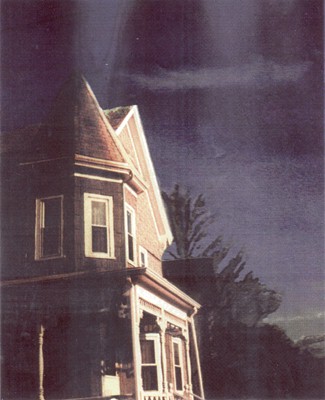 © Elyse G., Wilmington, MA