Falling In Love
September 6, 2016
You know, I never thought this would happen.
I've heard of love, sure,
But God, it is so much more than steadily whispered words ...
It is so much more than promises
And secrets
And those lifetime movie scenes with walks along some shoreline
and a bright blue background to accompany you ...
It's laying against his skin at 1 AM,
sweaty and out of breath -
every nerve ending tingling and sparking together,
where the sensitivity lights a fire between your souls.
It's seeing the color of his eyes
and the shape of his smile
in every art piece you come across,
Praying to whoever sleeps in the sky that he
never leaves your side.
This feeling ...
This emotion ...
This overwhelming wave of pure innocence that encompasses
my being,
feeling like the stars themselves have grazed against
my skin,
is impossible to match.
I've hardly breathed ... I swear it.
There's something about his voice,
to where I can feel my lungs shouting in anarchy against
my body
By the nicotine laced persuasion
that drips from his lips.
God ...
What is wrong with me?
I've heard that love is blind,
But is it really this powerful?
I can't see in this darkness of invested souls.
My stomach aches at the thought of his touch -
My skin trembling at the memory of his lips
pressed against mine ...
And as the sky lays to bed amongst her cloud lovers
and the moon arouses in jealousy, I understand.
Love is so much more than love.
It is beyond comprehension,
to the point that colors I've never seen before
appear at the peak of his smile.
And the world seems so much more calmer,
so serene,
so very alive.
My God ...
What has he done to me?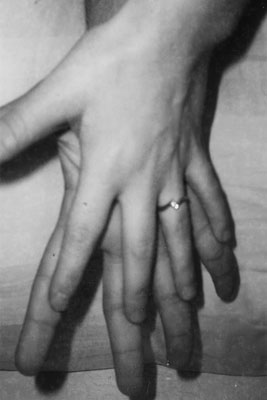 © Heather H., Phoenix, AZ