Don't Cry
September 22, 2016
Don't cry.
I see you standing there,
A smile upon your face
But your eyes clouded and stormy
With suppressed pain and stress.

Don't cry...
I feel so helpless and lost;
I am right next to you
But I can't take away your agony,
And it's slowly tearing me apart.

Don't...cry...
Your words slow down
Until you are no more than a robot:
A being filled with automated responses
That ache with numb repetition.

Don't...
I heard you've been depressed,
That life has been piling up
Until the cold bite of a blade
Is no longer enough to satisfy you.

...Cry
Please don't go.
I know that angels belong in heaven
But you can't go home just yet.
Please don't leave.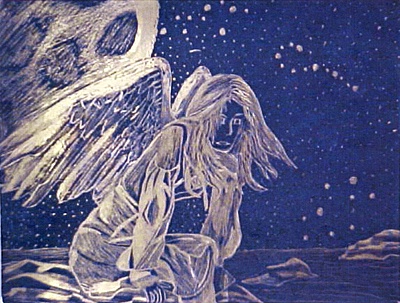 © Kaylen C., St. Clair, MI