A Writer's Soliloquy
September 28, 2016
If there is something to write, write it.
Freedom is undeserving of words,
It can't quite grasp the full extent of a feeling
And weigh it upon the mind of the reader
With the full intended comprehension.
Poets and writers pass their entire lives
Feeling only the burden of their own lives
But trying to piece together the world
Into some coherent phrase,
So that another might find solice and comfort
In the spaces between words unsaid.
For one to merely take a step back
And view life from a different perspective
Is an accomplishment in and of itself;
We get caught up with our own troubles
Like graphite-finned fish in nets,
Too busy wiggling everywhere
To take the time to find a hole in the net.
Escape has become a retreat:
A way to methodically numb yourself
Until you are caged within your mind
And have lost sight of the true freedom.
It's not about following a guideline;
Life is not a step-by-step DIY project,
It is a challenge and an adventure,
A poem that repeats itself
Until a new verse or stanza is added on.
It doesn't end until the writer stops writing,
Until they themselves spit out their freedom
And lay it to waste in the words on a blank page,
Until simplicity is corrupted
And the rhythm of a heartbeat is not enough to tell you
That your life is a song and your words are the lyrics,
And that you can play any melody you wish.
Silence plays no melody;
It has no song, no beat to it;
It doesn't have eyes with stars in them
That merrily dance and twinkle
In a universe of living music;
It has no words spoken from poetic lips;
It is not what the reader's existence is
As they let their eyes trickle down
The waterfall of my crafted verses.
Life is a state of being verb,
It just IS; I just AM; we just ARE.
Questioning the heavens will provide no answer;
It will only fill the empty spaces between words
With more and more silence,
Until poetry becomes nothing more
Than a blank page of failed potential
And a heart filled with the emptiness
Of unanswered questions.
If you have something to write, write it.
If you have something to say, say it.
Piece together the fragments of disorganized insanity
And find a reason in the senselessness.
Thoughts and concepts of a disorganized mind
Find a place in the freedom of a poem,
Where they skip across the page
And celebrate their unique differences
While all aboard the same train of thought.
Don't search for release and release will find you;
The true tragedy is when you wander farther
From the one thing that you are trying to find.
In the end, it's about the story,
The pages of your life that made the reader cry
And gave them inspiration to continue their own story,
Just as another's life found a way into your own pages
That are now imprinted upon your very skin
And circulate through your veins:
A bloodstream of words and emotions.
And when it's all said and done
And the poem is at its best,
When hope fills the silence
And simplicity binds together the complicated,
That is when the story can end
In the knowledge that it was complete.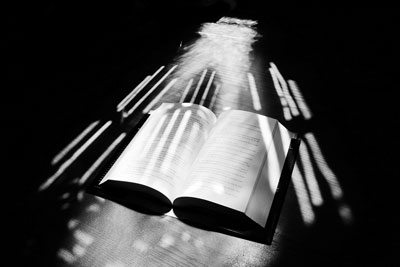 © Monica L., St. George, UT