A Lone Life
March 21, 2017
Walking down this lonely road
Towards a place, don't want to go.
Sky so dark, grey, and stormy
Trudging through the cold, deep snow.
Watching as the black, paved roads
Starts to crumble away
Leaving marks where I softly step
Feeling like I'm just a rock.
The home that I yearn for
I can never reach it.
One step forward, two more back
Not a home for a misfit.
Yet, looking behind me
The dark hole of a shelter.
Nightmares every night, no end
My mind is a tangled welter.
Trying to escape the mass
One step back, two more forward.
Breaking down, messed up head
Hoping time will fast-forward.
Thought I was stronger than this.
Thought I could make it through this.
Thought I could live one more year.
Thought I could make it be a bliss.
Stand up straight, move on with life
Walk forward from now on
Make it through one more year.
Before the memories are gone.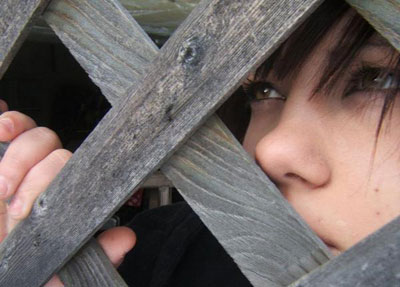 © Krystal B., Bloomingdale, IL