Aqua Musings
May 4, 2017
I trace train tracks along a shoreline
And dig forests in the sand,
Bursting in the electricity under the rippling waves
And crying freshwater tears into the sea.
I trap myself in the darkness of an oyster
Just so I can see the pearl stars in the sky,
And I hug the seashells that can hear my heartbeat
Over the sound of the ocean crashing against my cheek.
I fall so I can rise on the tides of my fate,
And I tangle myself in drifting seaweed
Until the blue-tinged abyss claims me,
Swaying me with its tempting underwater breezes
And fragments of life stored in silver-lined bubbles.
I catch fish scales and keep them in my eyes,
Shimmering against dancing rays of submerged sunlight;
I borrow scents from different waters
So that when I finally tame my fins
And stop trying to pry open my premature gills,
I can abandon my scavenged hermit home
And follow the taste of adventure
Through swirls of sand particles and foamy swells,
Rippling the vast currents of time
With newfound depths and aquatic beginnings.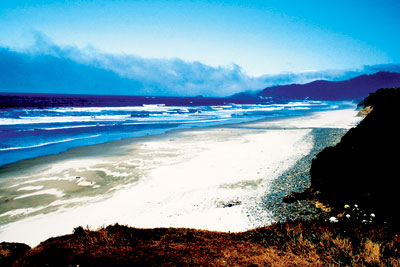 © Kristin R., Los Altos, CA