Theater
MAG
May 22, 2017
My feet hurt,
turned red from the heels I wear
like a declaration,
toes swollen red and tight.
My face is caked in a mask,
the make-up painting another face
over my own,
pink-cheeked and dampened forehead,
eyes heavy from the weight of night.
My eyes burn,
stinging like a fire and watering,
imprints pressed into my eyelids
from the spotlight.
My jaw hurts,
exercised by the laughter
as my friends pick a mock fight.
My thoughts are clear and joyful,
happy because somehow
this feels just right.
I can't contain my smile
because somehow
these swollen feet,
these fake faces,
these stinging eyes,
these ridiculous fights,
these endless nights –
somehow they feel just right,
somehow they feel like home.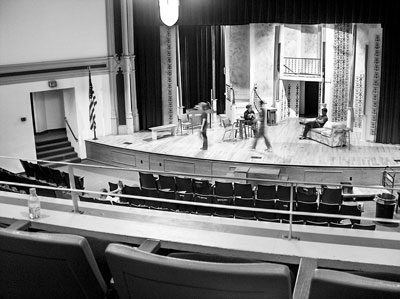 © Sean C., Princeton, IL