Blue Blossoms
June 16, 2017
Treading the breathing meadows,
Filled with creatures most magical,
Of my lone imagination,
Amidst dancing rainbow rains, and
Bronze water lilies.
Hither I skipped around; a free spirit,
A mesmerizing treasure en route,
Locked in heavenly beauty.
My tangible eyes, the key
To unlocking the fantasy chest
Of blessed blue blossoms.
Glowing with young expressions
Of melting metallic dust;
Singing in flowery whispers
Like a baby sparrow in slumber.
The rose petal skins in hues
Of the ocean's inner feelings;
Inherited softness from
The cottony clouds' great coat.
Embodiment of noble innocence
Was the portrait painted
By the artistic Mother Nature.
Why is there not
Such innate goodness
In human souls
Of vague reality,
I wonder.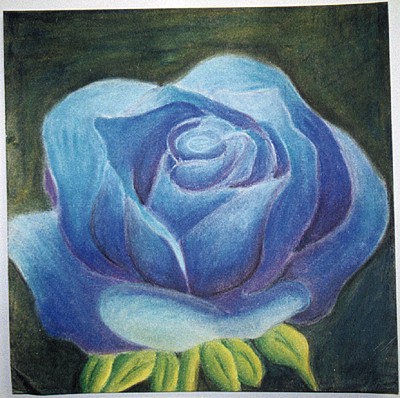 © Photo by Jessica R., Phoenix, AZ