Waking Beauty
September 19, 2017
Once upon a time...

In a lost lost world
A dreaming girl slept.
So did her country men
And everyone who wept.

A hundred years passed
A not one second early,
Was another girl born
With hair really curly.

She heard of the story
of a young lost girl
Who can only be awaken
By the touch of a pearl.

She went on an adventure
and fought blow by blow
Until she came upon the town
Covered by soft, white snow.

She defeated the monsters wrath
with a might she didn't know.
And found the room of the girl
that gave off a certain aglow.

But the bed was empty
no girl in sight.
Until she heard a noise
and gave out a fright.

She turned around
startled at the noise
and came upon a girl,
all quiet and poise.

They stood there for hours
staring with no end
trying to figure each other out
and trying to befriend.

The long lost girl
turned away her gaze
and smiled and smiled
feeling nothing but praise.

She leaned on in
and so did the other
until their lips touched nothing
but one another.

After the two lovers kiss
the kingdom awoke.
And helped these two lovers
marry beneath a willow oak.

The kingdom never thought
that two queens would be together
But they knew that
love will always last forever.

And the kingdom prospered
and lived happily ever after.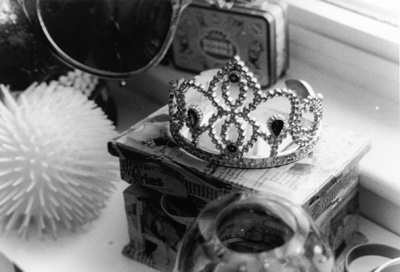 © Bayta R., Beverly, MA