When Society Makes You Lose
September 24, 2017
This is the girl that once believed in herself.
When the girl was young, she didn't care what anyone thought.
She had so much courage that she was eventually able to fly.
And when she soared past the sun, she began to glow.
Her light could be seen everywhere.
But to others, this wasn't normal.
They didn't like it.
They wanted to make her the same as them.
They dragged her down and locked her in a roofless cage.
Every time she tried to fly out of the cage, they would hold her back.
They mocked her and said that she wasn't strong enough.
One day, they weren't watching.
When she tried to escape, she flew two feet then went spiraling to the ground.
The girl never lost her glow, but she did lose herself.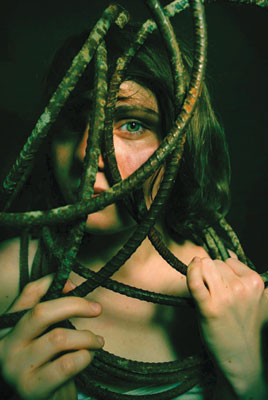 © Narongsukchai T., Sachse, TX