Rambling
November 17, 2017
That cuckoo, she doesn't sound so melodious,
the poets lie, the Crow sounds better;
And the sky, it burns my eyes,
The sun just soothes it.
The poets- they lie, terrible liars
Scandalous, the way they manipulate
strings of words, into water
that sates and drowns.
The wind, it whistles
only when a storm is comings;
it's not the silence
but a declaration of war that's coming
The poets- they lie, silence means nothing,
not death, never calm
Just nothingness that signifies nothing
the stone heart inside me
and the iciness within
I hear the fan whirr above my head
I proclaim it to be a companion
A friend, when I have none
I'm a poet, I lie
fabricate these black marks
called 'words' into sentences
of beautiful oblivion that is fire
turns paper to ashes
and rocks to gold
The poets, they lie I say
but some call me a poet
so the words I write, won't they be lies?
And if they are lies,
won't a poet speak the truth?
So if I say, "Poets lie"
won't it mean, they don't lie too?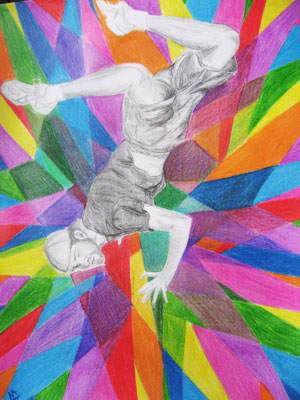 © Carollynn G., Hawthorne, NY