Where Has it Gone?
January 3, 2018
I've been staring up at the moon
wondering why it has gone so soon.
Yet to know, that life is moving on
even though it is long and gone.
Seen a lot of places, faces
working on making some graces.
While living in fear and doubt
digging to try and get out.
Trying to comprehend
how soon is the end.
Looking at my memories
thinking about my thoughts
how could I have
wasted so many shots?
I've come a long, bumpy way
to even come to where I am today.
Shed a few crystal tears
while going through the years.
Patched up my heart
but I've still kept every part. 
Been given a few angels
seen a few demons
but even throughout it,
The moon is still beamin'. 
When I leave, will they forget
all of what we don't regret?
Will they forget the shine we shone
and how we were all our own?
Will they only remember the change
and how it became very strange?
Or will they forget everything
that we have ever gone through
because I won't be there tomorrow
because, I too, will say adieu.
The moon will be here tomorrow
and always will be the one to glow. 
It has never changed, but yet, 
No one can ever forget.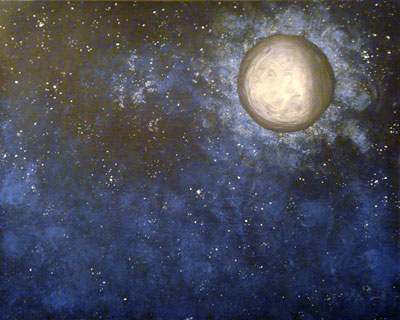 © Allison H., Vancouver, WA