Winter Trees
January 7, 2018
Flakes of diamonds dancing a waltz,
Atop the cool winter breeze without a fault.
Beneath them stood mounds of powdery snow,
Emitting a purely angelic glow.
The trees wore embroidered coats of frost,
Intricate lace over frozen moss.
Their leaves above flowed like icy veils,
That gently swayed as if icy sails.
In their branches they held bouquets of white roses,
Hardened by frost into flawless poses.
They all stood silently in the fallen snow,
Waiting for spring to come, and winter to go.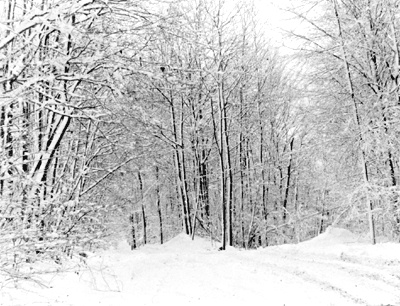 © Thomas S., Portville, NY