Spectating Pedestrian
January 28, 2018
I don't know why they sound so foreign.
I speak English and so do they.
My tongue clicks and glides and breathes like theirs.
She'd hear my song,
She'd feel the warmth of dancing syllables,
If she could decipher my strange words.
They ask different questions.
They see a different world,
Though I stand in the same spot.
They are all satisfied;
I still want.
I still desire.
I hear their songs,
And know they're not meant for me.
I know that I will never be
One, who like the rest
Can see what they see.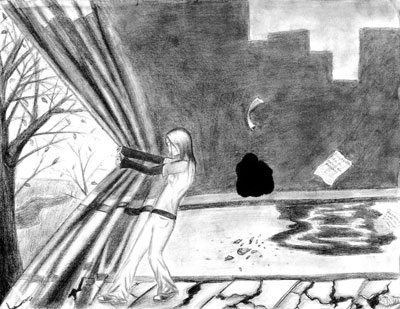 © Willow L., Nevada, IA