Caged
February 1, 2018
I open my eyes to the desolation on the walls,
no color,
no expression,
no life.
No will to live,
nor get out of bed,
to go to my prison instead.
School mentally cages me,
it shapes me into who they want me to be,
educated, sophisticated, it isn't me.
It's like I am running in place,
there is no where to hind,
no where cry,
no where to be myself.
I let society take its shot.
Painful and bitter.
Lost and alone.
Rejected from the beginning.
Young yet hurt.
Pretty but in pain.
Never saw myself again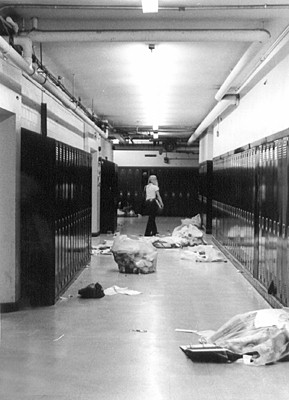 © Halsey S., Marblehead, MA