The End of the Beginning
February 2, 2018
After watching Charlotte's Web for the first time
I grew cold. Apprehensive. Afraid.
My young mind had realized that very soon I would grow up
And be forced to commit to the expectations of society.
I had refused to accept the idea that my loved ones could suddenly disappear from existence.
And never return.
Those moments felt as if they were just yesterday
Like the years zoomed by in the blink of an eye
And then slipped through my fingers
Far beyond my reach
I know I can never reach them.
That, is the problem.
That, is why I have grown more accepting.
So, if Death had ever decided to show up
I would introduce myself.
And allow it to hold me in a tight embrace.
I would fall into an endless spectrum of time
And the beloved memories that I had feared I would lose a hold of
Would allow me to immerse myself inside of them
Not fading but replaying
I wouldn't have to wake up each day worrying that
I could be punished, penalized, judged for my mistakes
I wouldn't have to pretend to be the person the world wanted me to be
Time would never be wasted
For the first time, I could truly and authentically
Live.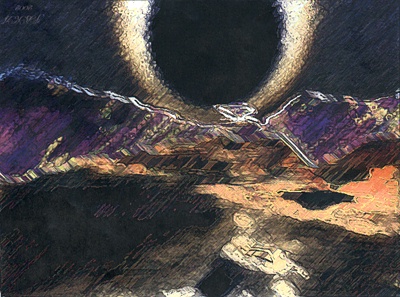 © Jason B., Colorado Springs, CO