Without You
February 26, 2018
You never told us you would leave earth that day.
Now a normal day is far away.
Little did we know that our lives would never be the same.
We wish that we could give you one last hug goodbye,
But now in ashes you lie.
We sat in that cute little church,
Where our heartstrings lurched.
The tears that streamed down our family's faces were countless.
Still we mourn no less.
Enough tears flowed to fill a thousand rivers.
Feels like we are swimming in never ending raging waters.
We sing that it is well with our souls;
But is it really well with our souls?
Or do we just want to believe in our hearts that it is well?
Hello, is anyone there?
I'm about to pull out my hair.
I wish I could have had one last conversation with you.
One last sentence;one last word.
You were only seventeen.
There is only so much you had seen.
You had such a big future in front of you.
But now on heaven's shore lies you.
Every Christmas,
Every Thanksgiving,
Everything that we celebrate as a family will be empty without you;
As we try to be happy but in the back of our mind is you,
And how happy you would be in that moment with us, and how happy you made all of us.
I wrote this to you because maybe you need to know this or maybe I just wanted to tell you all the things that I was not able to when you were still here.
Our family is in pain.
But we know that you are  not in pain.
I can say that we are closer to each other as a family because of you.
And because of you I realize how important family is to you and how much they meant to you.
I wish you could read this.
I wish you could give this to you and see what you thought of all of this;
Just for you.
You were the most amazing cousin that anyone could ask for and I wasc so lucky to have you.
See you someday but for now I will keep imagining you right here by my side.
I love you.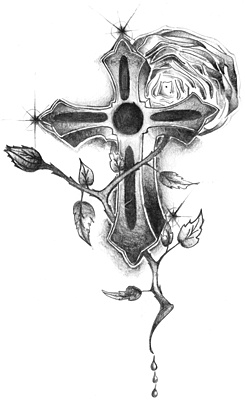 © Ricky P., Natchitoches, LA