Waiting in Silence
April 28, 2018
It kills me.
The silence kills me.
The space between is filled with silence.
Filled with the poison of a conversation,
Our thoughts are stopped by silence.
Even if our heads are pounding,
Pointing out the error,
the disappearance of sound,
We wait.
Plain Silence disappears,
As the uncomfortable silence takes over
Our thoughts.
Eyes cannot meet at the sight of the silence.
I start again,
Letting out a sound I
Immediately regret.
I whispered,
"Are you okay…"
No question left at the tip,
no concern at the voice,
Just a statement made that second was whispered through the lips of the guilty.
She walks away.
No slouch in the shoulders,
no stride of a win,
But just a sprint,
A chase of fear and embarrassment.
She vanishes around the corner of a grey wall.
The grey wall collapses down like our bond.
The image held at the mind of the memory of a broken friendship,
I wait.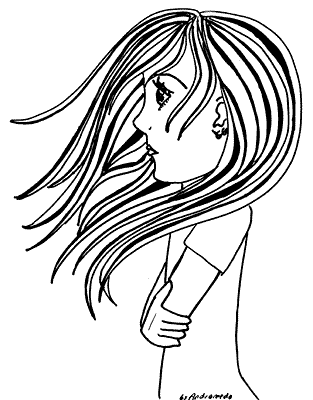 © Andromeda M., Milford, CT