I am MYSELF
May 11, 2018
To become oneself,
As I have become myself,
Would mean to thank those
Who have helped me search
For the demons in the shadows
And the thorns in my rose.
For I have become myself.
It was once said
That to get ahead
Never listen to those who push
But thank the helping hand.
Because sometimes the broken bush
Will turn into a golden brush
Which leads me to be myself.
To my parents
Who have made it apparent
That they love me
For who I am and who I was.
Who have always pushed me
To be who I want to be
And make me myself.
To my teachers
Who have pushed my creatures
And taught me the little things
Are worth more than they seem.
They gave me the wings
Needed to break the strings
To find myself.

To my friends
Who have helped me make amends
And taught me to loosen up
And have some fun
And that sometimes being runner-up
Will help build me up
To search for myself.
Thank you to the past
Which has helped me last
And may have hurt
Or saved me so.
I may not be an extrovert
Or maybe even an introvert
But I still am myself.
Thank you to the years to come
And everything I will overcome
Because you have helped me get
My goals and success for the future.
I know that when my sun will set,
My life I will not regret
Because I am myself.
I love all of you
With my heart so true.
My friends, teachers, and my family
And most of all my parents.
You have helped me keep my sanity
And have loved me confidently
So I worked on being myself.
For you all have worked hard
Even when I did disregard
All the advice, effort, and time
That you gave me throughout the years.
Because of you, I will continue the climb
And will continue throughout time
To be myself.
I was not an easy child
Nor was I very wild,
But I did let you down
More times than I should have.
Even through every knockdown,
You all still came back up without a frown
And showed me myself.
I fought and I fought
And sometimes was distraught,
But you were always there
When I needed you the most.
Even when I was in despair
Or sometimes I went elsewhere,
You pulled me up to become myself.
Thank you all
For pushing past my wall
And helping me throughout everything.
I love you all so much more
Than I have loved anything.
Because of you, I have grown my wings
And have become myself.
And forever
And wherever
I will love all of you, always
And it will never change.
I will love you till the end of days
Or until it has set my heart ablaze.
And I am no longer myself.
I am myself
Because I have yourself
To call my own
No matter who you are.
I know I am never alone
And I know I have grown.
Because you are yourself.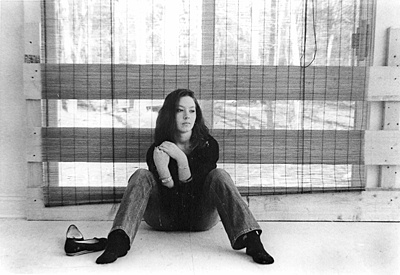 © Crystal F., Marshfield, MA