The Song of the Trees
January 25, 2019
When the sun slumbers,
The woods sing a somber song.
Lost among the leaves.

The man on the moon
Watches the world sleep soundly.
Longing for the song.

He yearns to listen
To the song he cannot hear
The song of the trees.

The cold, shining stars,
Tears shed among the darkness,
Drip onto the trees.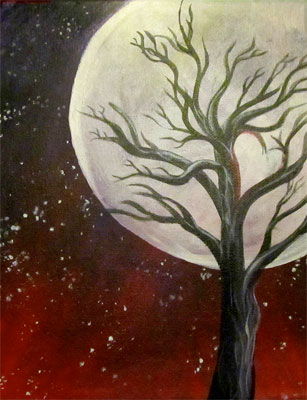 © Rebecca F., Madison, SD