Loving You - Haiku Style
December 5, 2010
That look in your face,
A look that terrifies me,
And your words of rage.

I walk off, hopeless,
My heart too heavy for joy.
Tears ready to fall.

Hopelessly singing,
Hitting none of the right notes.
Gazing into space.

Come into the hall,
Walk toward you with no smile,
Then you surprise me.

Your arms wide open,
With the harsh expression gone,
"Sorry" on your lips.

Smile into your neck,
The relief you cannot see,
Joyful once again.

*
*
*

Though we're not perfect,
We are flawless together.
My light in the dark.

There's no other ride
Like the Ferris wheel we're on.
We're up...down. Up...down.

Still I'd wait all day,
Just to ride that ride with you,
Hold you hand in mine.

What never scared me
Is now the craziest ride,
Worth it all the while.

So we fight and fear,
We find joy in little things,
Not happy alone.

This wild ride I'm on,
I'd never step off because
I love loving you.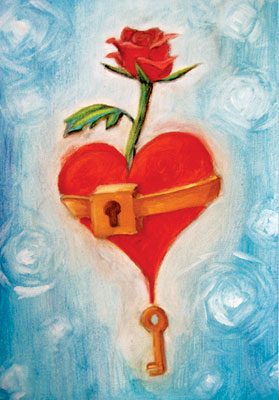 © Louisa L., Pleasanton, CA