What Nature Is
May 3, 2011
Dear violet skies I'm
done, dear freckled frogs I'm lost.
Dear blue ribbons like

Lakes, shallow pools that
I never step in, I'm gone.
Dear evergreen trees

once beloved by
nature far and wide, now stick
roots in a dirty

ground, those Young birch and
willow succumbed, leaves now dead,
I've fallen too.

And dear polluted
stars that used to scream to the
night, it's way too late.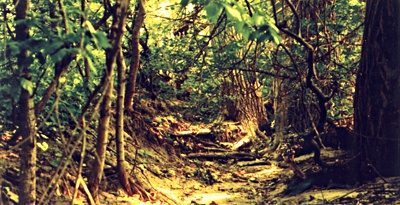 © Dan B., Papillion, NE