Setting Sun
June 2, 2014
When the day is done,

I enjoy the setting sun,

As the cool wind blows.

I stand ever still,
As the sunset kissed my face.
I am left breathless.

I love it's beauty,
It makes me feel so alive.
Beauty in color.

The colors turn dark,
And the moon takes the sun's place.
The stars kiss the sky.

I wait patiently,
Though the moon is beautiful,
Those colors I long.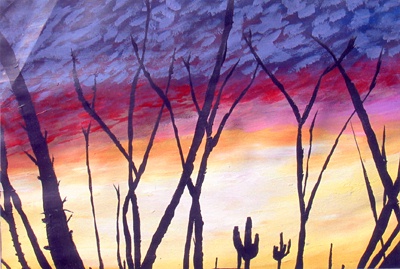 © Kassia C., Phoenix, AZ