Sinking Ships
March 16, 2015
Late into the night,
falling into a dark hole
where light cannot reach.
Because she is gone.
All those struggles; panicking,
on a sinking boat
riddled with holes of
doubt and despair; yearning for
the end- and it came.
Without warning or
a single call. One night, she
was gone, for good now.
All dressed in black, a
colour we wished never to
have to wear for her.
No more worries, no
more smiles. No more hearts beating
in our chests either.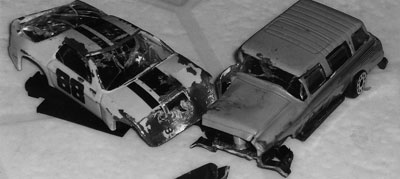 © Danny H., Chula Vista, CA