The tears of an angel
November 16, 2009
Oh my gosh why does she cry.
She's an angel and she already died.
Her tears burn through her cottony skin
like the burn of acid rain sinking in
Wow I think it's my guarding angel feeling my emotions
I hold them in so often that she always notices.
As she cries I feel a tinkle in my heart.
It helps to relieve my pain and it gives me a new start.
She takes the pain that I feel, away from me
I understand she's my conscience but it's not her responsibility.
The tears of an angel are so powerful,
but the tears of a human are just the symbols of are struggles.
I can't see her cry, but I can feel it inside
When my time comes I'll thank her so much.
So she can know that I gave her and my Lord all of my trust.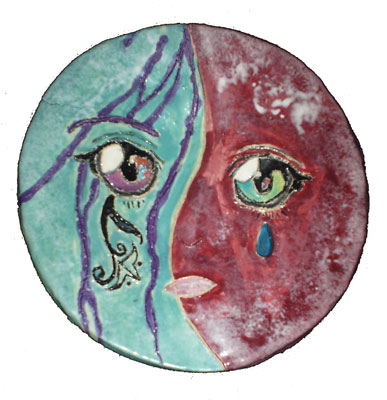 © Angel V., Tecumseh, MI