Unexpected
January 22, 2010
You stuck out from the crowd,
that night I saw you
I looked in your eyes,
and wanted to know you.

The end came, when we had to part,
but the vision of you,
stayed in my heart.

I figured it was too good to be true, I should have never laid eyes upon you.

You proved me wrong when you came to me, I was flying high, I was falling deep.

It was so great, I could not believe, something like this, could happen to me.

But something happened along the way, I was so hurt and there was nothing left to say.

I don't really know if you care at all,But I will stand here strong and tall.

The things that were hidden, and I could not see; they were in your past, you kept them from me.

At first your feelings, were pure and strong,But now they seem distant, and pushed along.

This girl tried to make it work,
But in the end, she found a jerk.

I should have known, from the start,That you would never be worth my heart.

You made me mad, you let me down
and I have never been on lower ground.

Now I will move along
to find something new.
Unexpected but not like u.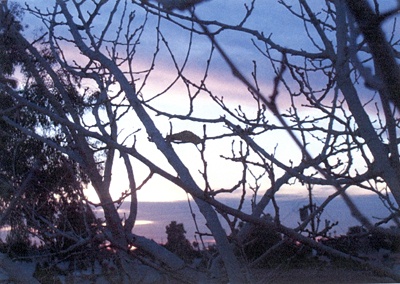 © Delia R., Phoenix, AZ