Once Upon a Time...
June 9, 2010
I see him there, next to me.
I feel ready to explode, I know it's crazy.
I try not to stare, only risking a glance.
The two of us together, it isn't just chance.
I have fate knocking on the door,
As I get to know him more.
I see the way he scrunches his eyebrows,
And all I can think is, "wow."
He writes in a neat, crooked slant.
It wants to be messy, but it can't.
He looks at me and asks what I have to say.
This is the most I could dream of any day.
Us working together, it's like a dream.
My happy glow is all a-gleam.
Life's full of surprises, each crazier than the next,
But this is more than I could have ever asked.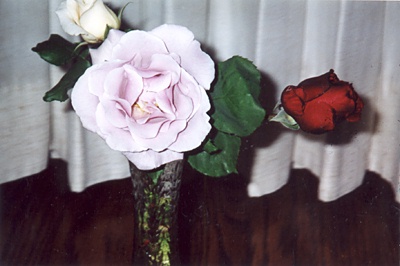 © Molly M., Palmdale, CA