You and What I Love
December 24, 2010
Your hand in mine, the way your eyes shine.
Your soft kiss sends me soaring through the sky.
Your unfailing heart, your athletic art.
Your acceptance of folks just as they are.

You'll never fall flat, on the books or the mat.
You'll try till you've given all that you had.
There's always a way, you tell me everyday.
There's never a day I don't dream of your face.

Even when it gets tough, and it feels like enough,
Even the hardest of times won't make you give up.

Thank you for you, for doing all that you do.
Thank you for showing me a few truths.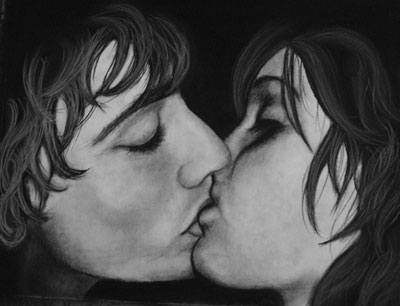 © Anna Y., St. Robert, MO