Summertime in Italy
September 5, 2011
Summertime in Italy,
Vacationing was great
Delicious food, amazing views
Staying up really late

Fun was unavoidable
But I felt so alone
So I decided to pack and leave;
I wanted to go home

That last night I sat by the park
Up inside a tree
When a boy climbed up the branch
And grabbed a seat next to me

I looked at him, curiously,
At his blue eyes and crooked smile
And though we hadn't said a word
I prayed he'd stay a while

"How are you liking Sianna?"
He said, his voice a deep melody
"It's nice," I said "but I must admit
I've been getting pretty lonely."

He took my hand and kissed it
His lips so soft and sweet
And though we had just met
My heart admitted to me its defeat

"How could you feel alone?
For now, I'm here with you
And if you'd just let me
I'd try to make all your dreams come true"

I listened to his words;
They didn't quite sit in
He wasn't possibly real
These feelings were a place I'd never been.

"I'm leaving tomorrow,
I've packed my bags to go."
I hopped down the tree
Was he the one? I'd never know


That night I dreamt of him
He filled my mind; my heart
I thought I was sensible
I thought I was smart

I'd let him take over me
Even though we had just met
And when I grabbed my bags to head out
I realized I wasn't ready to leave yet

Sure enough, I heard a noise
A tapping on the window
I saw his face and heard his words,
Chanting, "Please don't go"

I hurried to the window
Then I let him inside
For some reason, standing with him
I had nothing at all to hide

He took my hand and pleaded
His words went just like this:
"All my life I've been waiting for you;
To seal my fate – our fate – with your kiss"

I was too shocked to think;
My head was spinning 'round
I took a moment to clear my mind
As he arose off of the ground

"Let's give us a try" I said
"You just may be the one"
With those words I sealed our fate
A new, true love had just begun.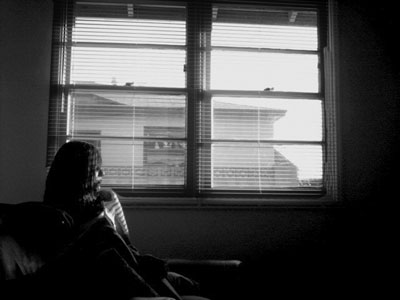 © Roxana R., Tustin, CA