Ben's Funeral
September 14, 2013
There was a boy named Ben,
He lived a life of sin,
He said "Let's all get high,
For tomorrow we die!"
And soon Ben met his end.

His death was premature,
And he ceased to be seen or heard,
And nobody cried,
When Ben had died,
Nor was any emotion stirred.

Ben lived a life of pleasure,
It was the only success he measured,
But the pleasure ran out,
And we never can doubt,
That this will bring no lasting treasure.

There was once a boy named Ben,
He met an early end,
He said he "lived in the moment",
Beats everything, don't it?
And his funeral had not a one friend.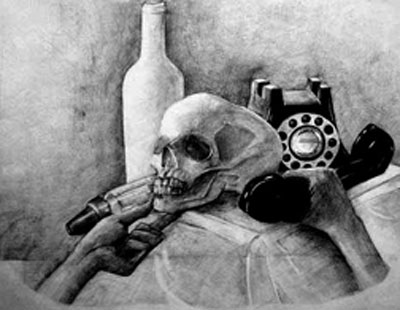 © Xiao H., Naperville, IL