Wordsworth's Weird Eyes
April 1, 2014
I wandered with Wordsworth
But I thought that trip was a mirth.
We rode on a cloud not on a boat,
As the wind breathed us afloat.
He saw things veiled in this orb's girth.

We flew high above low hills
Like pigeons without wings and bills.
Suddenly, he gasped, whispering he saw gold.
I burst into glee, musing his eyes were old.
I only saw a field filled of daffodils.

Good thing our cloud had a brake
So we made a stop, staring the sparkling lake.
Then, my poor friend, my fellow vagabond
Bellowed in delight, crying he saw diamonds.
I burst into glee, musing the glares made them fake.

And the weirdest thing was this,
He said he'd become rich because of bliss.
That time, I guessed he planned to steal those wealth.
But those shams for me could be filched by stealth.
But I departed, I didn't want to be his accomplice.

Then, one day, I heard he wrote something.
It was a poem about our trip last spring.
He was a poet, I realized as I read his work.
His eyes saw things beyond this world could lurk
Which ordinary man like me couldn't see and sing.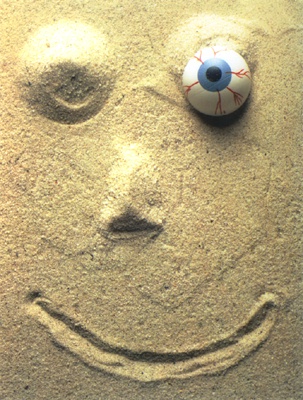 © Ciel M., Austin, TX