Words Can't Cut
October 15, 2009
Please tell me how.
Please touch me now.
Don't look around, keep your eyes on mine.
Keep on my eyes, see them like you used to.

Me and you before mistakes were made,
I held your hand and we yelled our love so loud, so loud, so loud!
And the whole world heard us.
Sometimes we hurt us, but I look in your eyes and I see everything grand in this world.

The beauty in your smile never left, it never left me.
And when you're gone, life doesn't cut it; words don't cut it much for me.
And you make me happy like a child.

Only because our time, our time means so much more than time apart.
Kisses and hugs don't always interpret love.

You're all there is baby and maybe, maybe we'll talk all night and laugh our tears away.
Wash out all our fears today.
Just maybe, baby, will you hold me.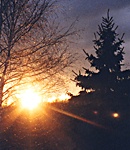 © Christy S., Germantown, NY