In the Parade
January 30, 2010
I walk the streets which are layered with confetti,
Feathers scattered around me.
Dressed in black, I look around me.
I see an old lady helped across a street,
A homeless shelter active in the cloudy morning,
And I wonder what else we're capable of.

This is a parade of life,
And we're all wearing black.
But white feathers surround us and I wonder,
What are we celebrating?
I look to the screens and see we're helping Haiti,
I look to the teens and see rebellion is lost in the eras.
I walk through the parade,
Kids carry balloons and they run around in the street.

Music is played on the corner of this block,
And I tap my foot to the beat and laugh with them.
I stop at a vendor,
I go to a show,
What makes this day so magical?
Snow comes from the sky above,
I stick out my tongue to catch them,
I take one off my tongue, it is a feather.
Confusion comes over me and I look above,
Three angels stand on rooftops,
They smile at me and I smile back.
In this world of black and white,
There is a grey area and it is filled with hope.
That's what we're celebrating here today,
Every second that we're breathing.

I head into a building and go to the rooftop.
I run to the edge as the angel disappears.
She winks at me and I reach the edge.
I look out into the city.
Then I take the feather from my pocket,
I look at it then I let it go,
I watch as it flys into the wind.
There is a world below us,
There is a universe..
When we're all dressed in black,
There is always a white feather to let us know,
Angels are watching out for us.
There is a universe worth saving,
And it's calling out to us,
Listen, can you hear it?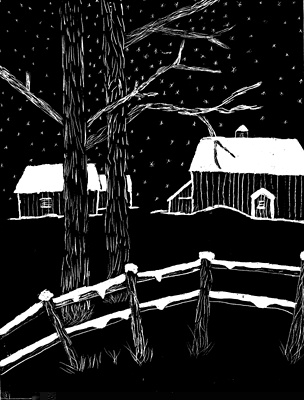 © Anthony P., Gulfport, MS