Flammae
March 5, 2010
The flames are very bright,
A source of warmth for me.
My fingers crave the might
Of the slowly burning trees.

The smoke rises and swirls,
To reach and touch the sky.
Round and round me it twirls;
The time of burning is nigh.

Lovely and vengeful flames
Sit in my fire pit.
They wash away the pains,
And lighten my heart a bit.

The flames lick at my hand,
My flesh immersed in them.
There, burning in the sand,
A black rose's drooping stem.

Red waves sway back and forth,
Fire engulfs my hand.
My heart is filled with mirth
As it falls where I now stand.

Unceasingly they eat,
Fed by the forest floor.
The now surround my feet,
And keep searching on for more.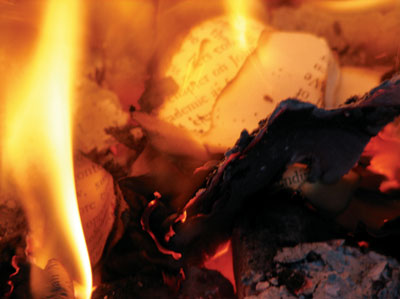 © Elizabeth H., Jordan, NY