Lover Forever
March 23, 2010
it's a connection as bold as laced leather,
solid and beautiful and constantly intertwining,
broken lines, they have appeared,
but we dare not step over anything to break
it any further.

a piece of crumbled dusk,
a constant settle to rest on the top of this love,
break even, they say, is the way heartbreak falls,
why the sugar ran too deep that night we had a little
too much.

the same sense of jubilation, rays jetting
into the carpet strand as heaven on earth,
I fell into the ground,
knees torn up, scuffed up mouth,
between my lips,
and yet, the same way I fell into your hips.

A piece of ice rests on my shoulders today,
I watch the women speak as they start to scream,
I watch the men as they start to see,
I watch as I fall further and further into life,
the constant between just the known, and the
periodical unknown has proved to be more than
right,
cause in time,
in time,
separation will arise,
you on the other side of our world,
me filling my journals with songs about boys and girls,
and in that time,
I will rest my head on that shoulder, filled with innocent relentless warmth,
and say, forever.
forever.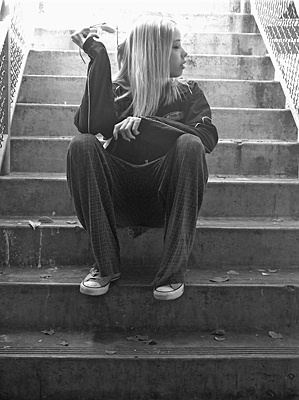 © James M, Walnut Creek, CA