A Mother's Rap
August 23, 2010
One, two, three
Listen to me
You're the best mom I've ever seen
From cookin to cleanin and all that stuff
If ya know what I mean!
You're the man when the going gets tough!
You help me through it all
Even if it's to TAAAAAAAAAAAAAAAAAAAAAAAAAALL

I jump
I jump
I fall
I fall
I fly
I fly
Because you're the best mom of all!

I smile
I smile
I frown
I frown
I laugh
I laugh
When the going gets down!

Thanks to you, the mother of mine
I can fight back and surf the sands of time
But remember this, for it will help you too,
You're the best because I know you!


WORD!

AND RESPECT!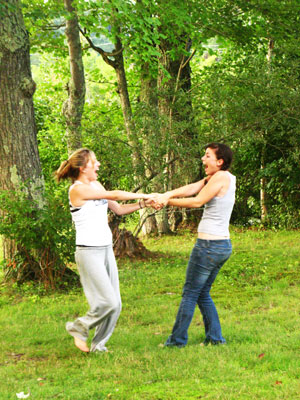 © Chantal C., Falls Church, VA