Hometown heartbreak
October 31, 2010
Ive been sittin here on my front porch rocking back and forth,
Thinking of heading back home to Seymour.
Wondering if its even worth the trip to see Mr. M.

Theres somethings in life I just cant resist,
Give me a few seconds and I'll let you know what it is.

Its the way he sweeps my hair behind my ears when the wind is blowin,
Its the way he touches my hand and leads me to where were going,
Its the way he makes me laugh and smile at every word he puts out,
Its the way he throws his arms around my curvy hips,
Its the way he looks at me after I give him a gentle kiss.
I couldnt be any happier and feel more comfortable
When Im with him it feels like were meant to be, compatable.

To all those who say long distance relationships arent worth the hurt,
Id like you to try and prove me wrong.
Because what Ive got right now is working pretty fine.
It could possibly deteriorate after time,
But right now Im holding on with all my might
This relationship might not last but this love is for life.
And let me tell you why;

Its just the way I feel when I see him for the first time after a while,
its the way he looks at me with those baby blue eyes it makes me smile.
Im giggling about little inside jokes like a little child.
Its the way he makes me feel when were alone, oh so wild.
Its the way he presents himself to my dad,
Impresive and mature.
Its why I wanna go back home to Seymour.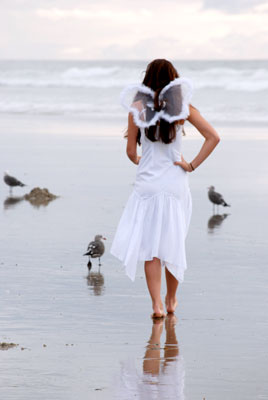 © Junia Z., San Diego, CA