Dreams and Jet Streams
December 14, 2010
All my doors lead to exits and all my windows, keeping secrets from me. And there's a room with your name upon it and I wish you never brought it to my attention. In this election I will never win to be your man.

So did you ever stop to think that maybe you were someone like me and I was like a demon from across the street?

All alone in my dreams.
I thought maybe you would see a nicer par of me.
Won't you just agree, agree to meet with me?

I forget just how to be, but when I'm with you I remember.

When you walk into my dreams all is serene. Come with me away from these bad lands, away from here. I promise we'll never leave there.

But for you to be with someone like me, it almost seems impossible to see.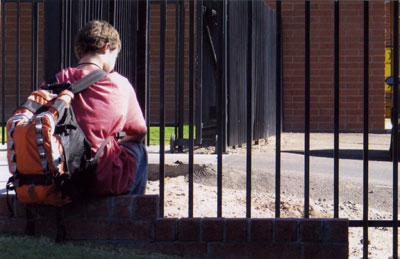 © Molly L., Phoenix, AZ