Content Life
January 22, 2012
I'm basking in the glory
The shine, the shimmer
The heat that's radiating all the way to my toes.
That's warming up my soul.
Hello Sunshine
I'm embracing the warmth you provide.

Gentle fingers caressing my skin.
And cooling down an over heated heart.
Throwing and dancing with leaves about.
Singing a song that only it knows the lyrics.
Welcome Wind.
I'm embracing the calmness you provide.

My Heart is aching, my soul is pining..
My eyes are crying..
My mind's just lost
and I've become tired of walking alone.
But You're the one that puts it all to end ...

In your arms I am content.
In your eyes I have been found.
In your lips I have become lost.
In your presence I've become in bliss.
When I'm with you I am content

All I need is the sun
All I need is the wind
When I'm with you I have everything I need.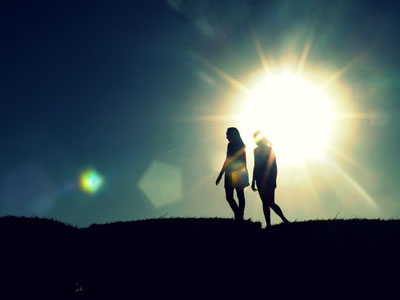 © Alexzandria R., Salem, OR