Apparently, I love you.
February 2, 2012
I won't talk 'bout your sparkling eyes, or how I think I've realized

that you are the one for me.

I won't mention the way you smile, or how I'd gladly run a mile

If you were there to great me at the end.

I'll never give my heart away, At least that's what my brain would say,

But no matter, what I do, I can't forget about you.

Can't forget about how smart you are, and even if you go to far,

I think you're wonderful.

I remember how you used to say that we should go 'hang out' some day,

I almost swooned right there.

My mind and heart seem to be at war,I hardly know who I am anymore.

I know you are no good to me, you are not what I want you to be...

But apparently, I love you.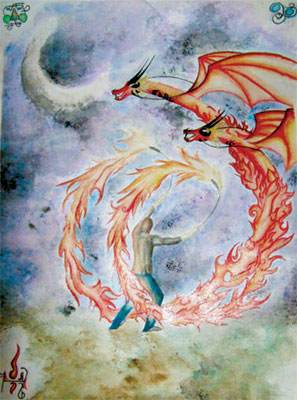 © Garrett P., Reno, NV