Not Again
October 4, 2014
Black paint, hid the lies,
deep blue marks beneath your eyes.
A truthful stare
and a legacy lost.
Oh what their words have dearly cost.
An opinion didn't matter to me
you said.
Then why are gone,
a corpse in your bed?
If I had known what you were doing to yourself,
I would scream, and throw my you all my help,
but you're gone, so gone,
and your life will never burn
Again.
Not again,
not those words that they told me,
Not the lies and the cries
that I believed were true
Why did you
feel so lonely?
Did you hurt, did you cry?
You were so empty.
I wish I would've known
all the grief and stones alone.
And the fear of the morrow,
I'd take away your sorrow,
help you heal.
But it's too late,
too late,
too late Again.
Not again, not a life that would end
in my heart.
Not again.
Not again
What a scar has done
inside my lungs
I can't sing, I can't dream
without you by my side
Wasted breath,
oh your death
has left me oh so thrown.
Over here, over there,
I wish you would have told me.
But the time and the rhyme
are my only
Place where I can hear you now.
Not again
Not again,
I whisper in my head.
Now you're gone,
now you're dead,
I feel so alone...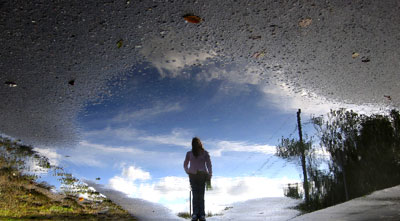 © Daniel H., Oak Bluffs, MA