Better Run
January 26, 2016
I have darkness in my soul, and the lightning in my eyes.
I have a fire, in my smile.
You can try and run, but I can still catch you,
And bring you to my side. Where the light doesn't shine,
And the truth is never free, and it's not the way it used to be. 
I used to fly but then the sky
Took my wings and Turned them into the
Dark, black night.
I was forced to live in this hell Made to feed off the lies.
So you might as well run before I catch you
And bring you too this shady ground.
Chorus
I'm running at you, I'm going to catch you
And bring you too the darkness.
I can't see the light, No matter how hard I try.
The lies get in the way, my wings can't fly.
They keep me stuck here, and they are dark
As the night, and all I see
Is the red inside.
So run before I come, and make you see it too
So run before I find you, and bring you to the dark

Darkness will come
And my lightning will strike.
The fire will burn throughout the night.
Don't let me smile don't let me shine.
Or I will come in the night.
So run…..
The darkness is coming
Chorus (2x)
The darkness is coming so you better run.
No more light No more flight
The darkness is coming
The darkness is coming.
Black, dark wings.
Burning smile
Striking eyes
You better run
Chorus
Better run
Here I come
Run
Run
Run darkness is coming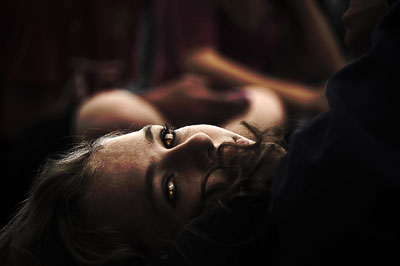 © Calvin C., Salt Lake City, UT